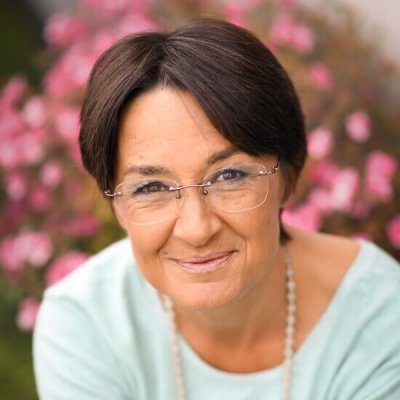 Crossroads: The story of Manuela Forno
Crossroads - Professional Guidance
After 15 years spent in Human Resources, from Training and Recruiting Manager to HR Generalist, I decided to give a new kick to my career. Indeed, despite challenging and exciting roles and responsibilities within large Swiss and American multinationals, I felt the urge to focus more on the human being and share my experience with those individuals in search for answers. My career in Human Resources has allowed me to acquire a 360 degree vision of the working environment, as much from the recruiter's standpoint as from the recruitee's.
From HR Generalist to Career Orientation Specialist on the Swiss job market
Authentic and interested in the individual, I founded Crossroads in 2002 with the purpose of helping those who want to make a genuine change in their professional career or those who are simply looking for their own path. For some, it is just a matter of connecting to that energy deep inside of them, to finally realize their dreams. For others, it is about becoming aware of their worth in the employment market and opening their field of possibilities.
Whatever your professional background and story, I provide an individualized professional guidance service that focuses on the person, his/her resources and motivations. I firmly believe that we all have something unique to offer and a unique way to offer our contribution.
Passionate and blessed with a unique know-how, my job is to bring out the best in each of you. And thus, making the seemingly impossible, possible !
Most of us commit only a small part of our being in life. Wouldn't it be damnation to discover too late, much too late, an unused soul, carefully folded in four like some precious silks, for lack of use?

Georges Bernanos
My tools and certifications
Certificate from the Herrmann Institute Europe for the use of the thinking preferences assessment tool HBDI (Herrmann Brain Dominance Instrument).
Certified by the Oxford Psychologists Press for the MBTI tool (Myers Briggs Type Indicator).
Certified in the usage of the PULSIONS tool, aiming at identifying the personal behavioural motivations.
Certified in Human Resources Management on Conflict Management and Mediation from the University of Geneva.
I also offer educational and career counselling services to students in various universities of the French-speaking part of Switzerland. This is something that I particularly cherish, as it allows me to help young people to understand the workplace and make the right career choices.
I am also regularly mandated by the Cantonal Office for Social Insurance (Office Cantonal des Assurances Sociales) to help those who suffer from illness or accident to change their career paths.
You need to be supported in your desire for a work change and a successful career transition ? Would you like to proceed with a skill assessment or review your Curriculum Vitae and cover letter for a job search or application ?
I will be glad to get know you and coach you to make your dreams come true.
Manuela